Construction projects offer a great way to update and improve your home or commercial property. But before you can enjoy the finished space, careful post-construction cleaning is an absolute must. Get rid of that dust, grime, and general construction mess with expert help from Bethany's Cleaning Service. For one-time professional service such as after-builders cleaning, don't hesitate to get in touch. I'm available for all your routine and occasional cleanup needs, including construction cleaning services.
From Albany to Saratoga Springs to Johnsburg, you can always call on my local construction cleaning company. I'm your resource for after-construction cleaning projects large and small!
Thorough After-Builders Cleaning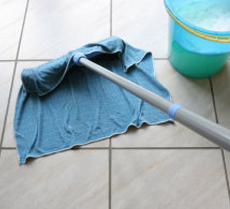 When your building or renovation project is finished, there's bound to be a bit of a mess. Whether it's simply drywall dust that needs to be wiped away or a bigger project of debris removal, scrubbing, and scouring, Bethany's Cleaning Service is on the job. I'm standing by to clear away leftover renovation materials and make quick work of the post-construction cleaning from dusting to mopping and beyond. I have 15+ years of experience performing construction cleaning services, and I put my obsessive cleaning approach to work to get your property sparkling.
I can help you reveal your new space with my complete, in-depth post-construction cleaning service. I proudly provide:
Detailed dusting
Vacuuming
Floor mopping
Debris removal
Trash pickup
Appliance cleaning
Organizing
And so much more!
Bethany's Cleaning Service is committed to taking every precaution to ensure your after-builders cleaning is carried out in a safe and effective manner. I am fully equipped to handle post-construction cleaning, and I'm here to take care of the entire mess, including drywall dust, wood scraps, and virtually any other remaining building materials (as long as an appropriate trash receptacle is provided). Your space isn't really ready until it's been cleared and cleaned by me!
Efficient Commercial Construction Cleaning
For new offices, retail spaces, and more, on-time after-construction cleaning is vital. If you're on a tight deadline for construction cleaning services, my timely turnarounds can help you get your space cleaned and opened promptly. Whether you need commercial construction cleaning for a store grand opening or an office expansion, Bethany's Cleaning Service will make every effort to get you an appointment quickly and get your construction cleaning done ASAP. Unlike some construction cleaning companies, I don't restrict your construction final cleaning to a few, limited business hours. I'm available day or night, six days a week, to perform construction cleaning services. Call or email me now to get a jump on your construction cleaning needs and start enjoying your space sooner!
In a hurry for cleaning after construction? That's not a problem. At Bethany's Cleaning Service, I take emergency requests for construction cleaning services six days a week. Call me today for prompt assistance from my construction cleaning company, and I'll be there to provide your construction site's final cleaning as efficiently as possible. I understand the need for speed when it comes to post-construction cleaning in Saratoga Springs and beyond, and I work hard to provide you with the quality you deserve no matter what the turnaround goal may be.